Advocates Geraldine Bilston, Phil Cleary, Grace Donato, Tarang Chawla and Sunila Chawla will speak at this online event, as monuments around Victoria are lit in purple in remembrance.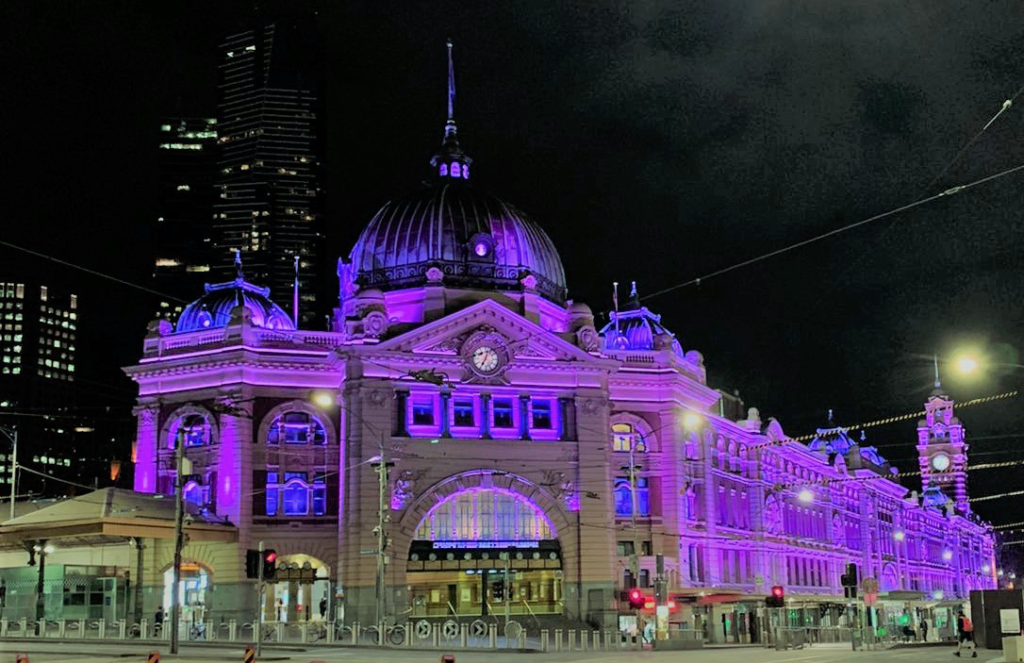 Update: Watch a recording of the online Candlelight Vigil

Victorians are invited to remember the women and children who have died as a result of family and domestic violence by joining an online Candlelight Vigil at 6pm on Wednesday May 5, 2021.  
The online vigil will feature speakers including Wurundjeri Elder Aunty Diane Kerr, advocates Geraldine Bilston, Phil Cleary, Grace Donato, Sunila Chawla and Tarang Chawla.
The vigil will be presented by journalist and author Jess Hill, whose documentary series See What You Made Me Do is currently airing on SBS.
Flinders Street Station, the Melbourne Town Hall, Bolte Bridge, the Sound Tunnel, the Melbourne Star and landmarks in regional Victoria are among the monuments that will be lit up in purple to mark the night of the Vigil.
Vigil marks the first week of Domestic Violence Awareness Month
On average, one woman a week is murdered by her current or former partner in Australia. On any given night in Victoria, 104 women and children experiencing family violence will be in protective hiding through Safe Steps.
CEO of Safe Steps, Rita Butera, has urged Victorians to join the May 5 Vigil:
"This is an evening for mourning, for remembering the devastating loss of so many women and children to family violence. I hope it also serves as a reminder that we must do everything in our power to end this trauma, together."
How you can support the Vigil
Please feel free to download and share the below material with your friends and networks. If you'd like more information, contact comms@safesteps.org.au
---
If your partner, or any other family member, is behaving in a way that makes you fear for your safety, or the safety of your children, 24/7 support is available.
Specialist services like Safe Steps and 1800RESPECT can help you understand your family violence risks, explore safety options and make referrals to services that exist to meet your specific and individual needs.